Critics did not exactly shower writer-director Romain Gavras with love when Our Day Will Come (2010, originally Notre Jour Viendra) was released. "This is a film with attitude and style that far outweigh the precision of its thinking and dramatic meaning," sniped The Hollywood Reporter in a 2011 fest review, while Variety dismissed it for having "nothing to say about its subject matter (whatever that may be)." The feature debut from the hot-shit music video prodigy (M.I.A.'s "Born Free," Jay-Z & Kanye West's "No Church in the Wild") and son of lionized French-Greek auteur Costa-Gavras (Z) went all-in on the provocation with which the young filmmaker had made his name. Those unruly, button-pushing instincts were distilled into the form of star Vincent Cassel (also one of the film's producers), who plays Patrick, a supremely bored psychotherapist of some hazy sort, who haphazardly scoops up an emotionally disturbed adolescent named Rémy (Olivier Barthélémy) after the kid has struck his own mother and fled a household dispute. What follows is an increasingly bizarre road trip that carries the pair ever further beyond society's bounds, spiraling from absurdity into pathological (sociopathic?) mania as Patrick endeavors to get the intensely sensitive and locked-down Rémy to loosen up, get into some trouble and cultivate some (most decidedly old-school) masculinity in the time-honored manner of, say, the late shock-rocker GG Allin, whose motto was "Drink, fight and fuck."
What could possibly go wrong?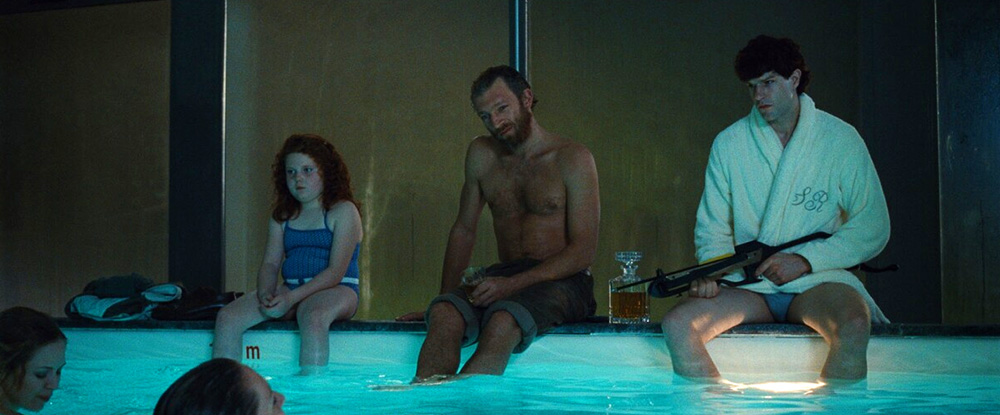 The untamed drama, streaming as a Curator's Pick on Fandor, merits consideration as a cult film shoulda-been. The notion that its lack of explanations or audience handholding is a bug rather than a feature, discounts the exhilaration of its zero-fucks-given plot vector or the transgressive zeal of Cassel's performance as the ultimate toxic-male role model, the engineer of serial encounters with random strangers that go completely haywire amid the actor's arched-eyebrow incarnation of the world's most-cancellable individual. Antecedents? Well, sure: Bertrand Blier's Going Places (1974), Fight Club (1999), even Zombieland (2009) of all things, not least because Barthélémy has the look of a Gallic Jesse Eisenberg.
The bond between the older man and his troubled charge is that they both have red hair (a motif borrowed from the notorious "Born Free" video), a trait that presumably makes them social outcasts. So they might as well lean into the roles, racing across the northeastern French countryside in a fire-red Porsche that Patrick picks up at an unlucky dealership, goading the salesman with a hail of anti-Semitic insults (ed. note: speaking of Ye…).
Barthélémy gradually comes out of his shell and finds a mission. Less troubled by his sexuality (which is under constant challenge from Patrick, who diagnoses him with "submissive syndrome") or connecting with the girls who have suddenly become available, he obsesses over a voyage to Ireland, where everyone has ginger locks like him (fake news, he learns from a travel promotion in a shopping mall he breaks into with a gang of drunk kids). As the script flips and Rémy takes the driver's seat, things get darker and more menacing. An anarchic romp begins to look like a crime spree, cars crash, shots are fired, and no one's paralyzing hotel bathers in fear by pissing in the hot tub anymore. Chaos reigns. There are stakes after all!
As the critics suggested, there is no apparent moral to this story—who cares? Give it up for cinematographer Andre Chemetoff for his beautifully photographed ending, and his nods to Antonioni in glimpses of bleak industrial sites against empty coastal horizons. There's also the thrilling insanity of the protagonists' behavior, which you're simply left to wrestle with as the tone shifts from something surreal and comic to nihilistic to sad but (maybe?) transcendent. It's all fun and games… until it's not. But this quintessentially French buddy movie stays high on its own weird fumes.