Why have friends when you can have followers? No, we're not talking about social media clout, we're talking about one of cinema's favorite subjects: cults — in all of their myriad configurations and styles! From severe sartorial choices to strange customs, there is no shortage of reasons for cults to be compelling, but it's likely the delicious threat of getting sucked in that makes them such an enthralling subject. Need we point out, the term "cult" is so central to cinema that it has been adopted to refer to a film's unexpected or unconventional fandom! Gareth Evans's Apostle, the most recent in a long, long line of movies that make some kind of cult a central part of their plots, will be available on-demand beginning this weekend. To celebrate, we have devised a shortlist of our favorite "cult films."
Charismatic leaders, bizarre rituals, scandalous secrets, and dangerous devotees abound in these many varied and entertaining movies, which we've organized into some loose thematic groupings that of course represent only one taxonomy among a myriad of organizational possibilities. So without further ado, here is our rough guide to the many sub-genres of our very favorite movies about cults: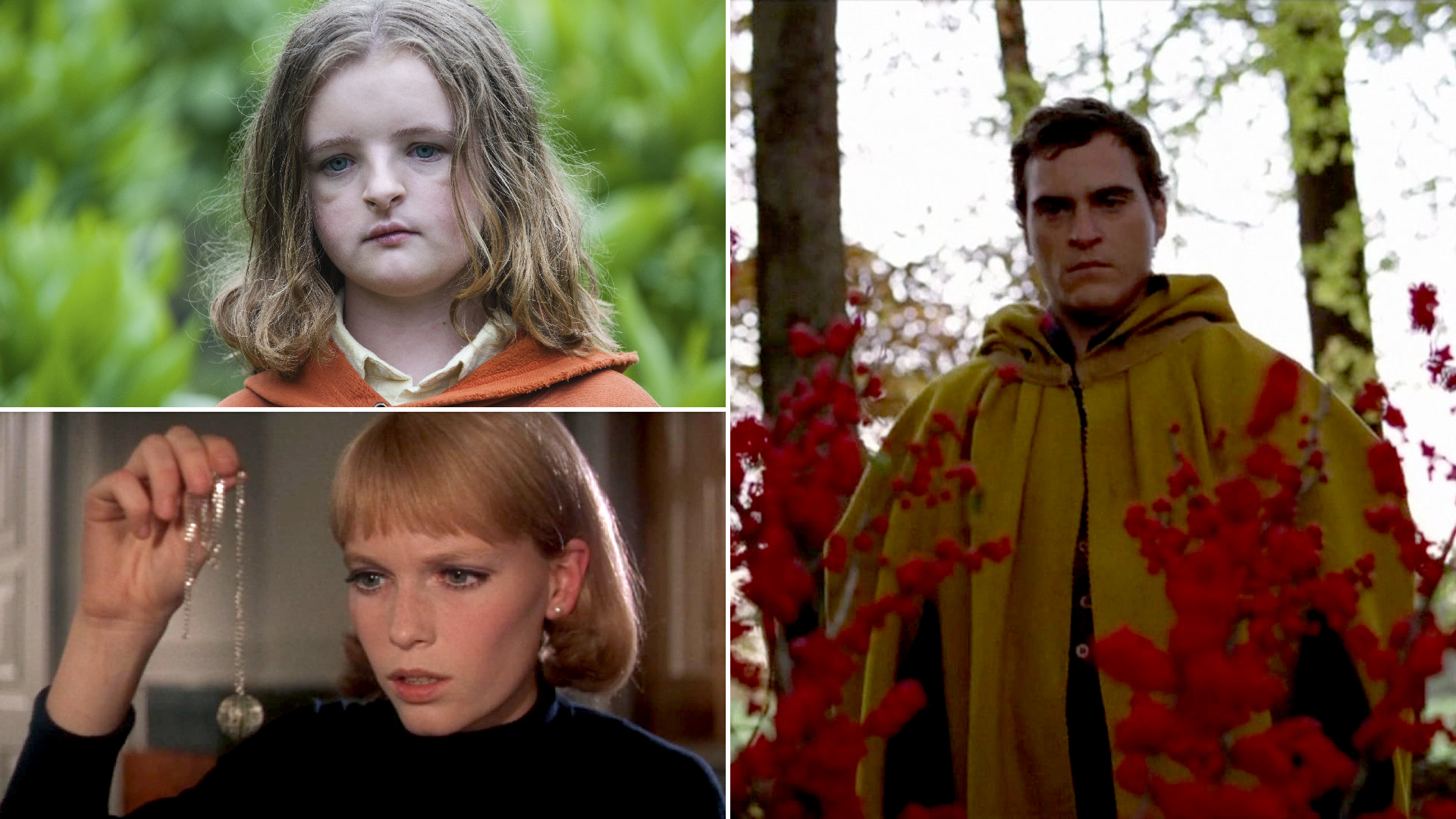 Finely Aged Fanaticism
Forgive us, but it's hard to respect your elders after watching movies like these! In Ari Aster's horrifying new feature Hereditary, released earlier this year, an entire family is destroyed by a bunch of geriatric demon-worshippers. In Roman Polanski's Rosemary's Baby (1968), Mia Farrow's character faces the most intense gaslighting since… well, Gaslight (1944), by a whole apartment building full of aging Satanists who have doomed her to give birth to Adrian, son of the devil. And of course, M. Night Shyamalan's The Village (2004) is about a council of elders who (twist alert) literally keep younger generations trapped in a time warp and scared into submission by the threat of a contrived evil, all supposedly for their own good. All of these movies work hard to subvert the concept of older people as "benevolent grandparent types," and succeed.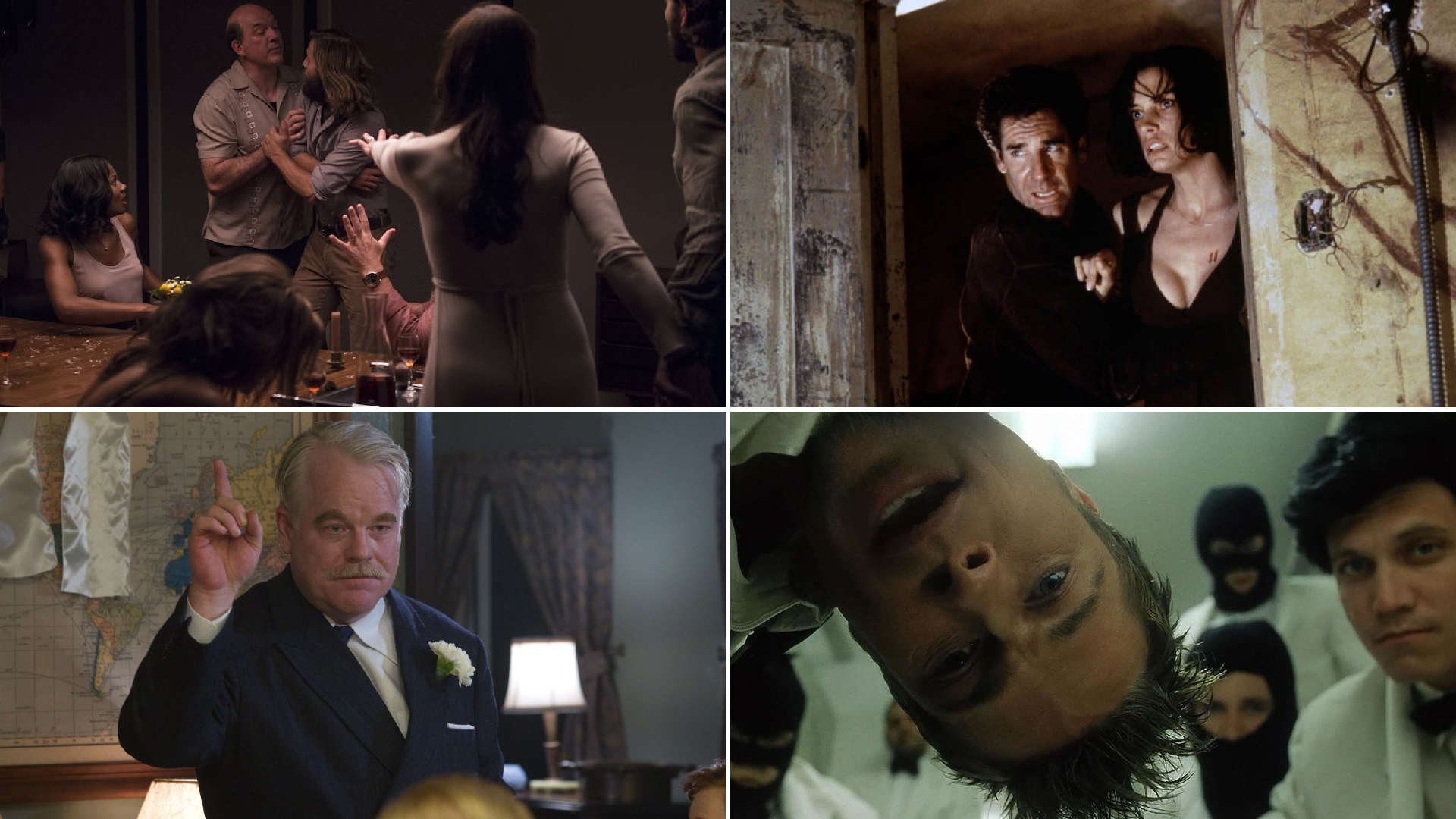 Men, Myths, and Legends
These movies will make you ask "is this guy a spiritual leader, father figure, or deity?" Of course, the answer to every part of this question is "yes." Here, we're thinking of Philip Seymour Hoffman's iconic performance as an L. Ron Hubbard analog opposite the feral foil of Joaquin Phoenix (and the matriarchal machinations of Amy Adams) in The Master (2012), and the "manarchist" posturings of domestic terrorist Tyler Durden (Brad Pitt) in Fight Club (1999). And let's not forget the dueling machismo of Peter Fonda as a charismatic leader and James Woods as a take-no-prisoners deprogrammer in Split Image (1982), or the suspicious Dr. Joseph (Toby Huss) in Karyn Kusama's 2015 film The Invitation. As you can see, lots of movies about cults love to dwell on the thrall of their (majority male) leader. Or is it a ruler? Or is it an object of worship? Once again, "yes" to all. Of course, we would be remiss not to mention Clive Barker's 1995 horror offering, Lord of Illusions, which is perhaps the only cult film we can think of that deals in the world of professional stage magic, and its iron mask-wearing, supernaturally-powered villain, "The Puritan."
"Oc-cult" Offerings
Whether supernatural, Satanist, or something else entirely, the cults in these movies worship witches, monsters, sex, and/or the devil. They include Suspiria, a masterpiece of 1970's horror, directed by Dario Argento (and recently re-envisioned by Luca Guadagnino), which focuses on a murderous coven headquartered inside a dance academy. Also within this category is Children of the Corn (1984), in which a bunch of kids starts sacrificing their parents in the name of a powerful being called He Who Walks Behind the Rows. Then, there's Eyes Wide Shut (1999), directed by Stanley Kubrick and featuring a sinister, secretive one-percenter sex cult, and The Seventh Victim, a vintage gem from 1943 about a woman marked for death by a cabal of Palladists (which are technically Satanists) in Greenwich Village.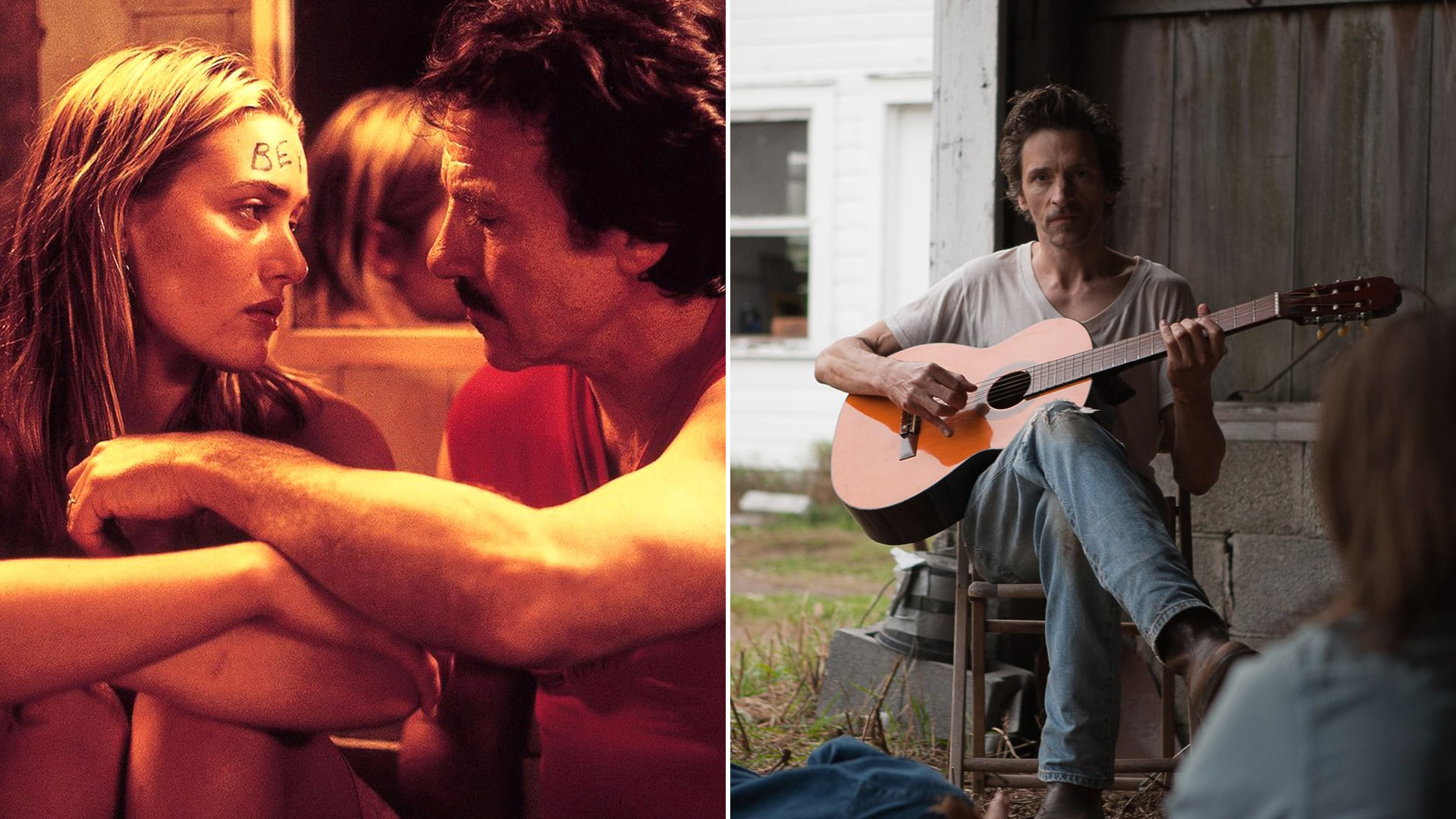 A Measure of Distance
In 2011's Martha Marcy May Marlene, Elizabeth Olson's character escapes from a traumatizing experience at a cult compound in the Catskills but remains haunted by the memories of her time there, by nightmares, and by the other cultists who stalk and attempt to recover her. By contrast, Holy Smoke! (1999), directed by Jane Campion, stars Kate Winslet as a fervent follower willing to do whatever it takes to get back to her guru and evade the cult deprogrammer (Harvey Keitel) hired by her parents to prevent that from happening. Both are studies on how you can take the devotee out of the cult, but it's often much harder to get the cult out of the devotee.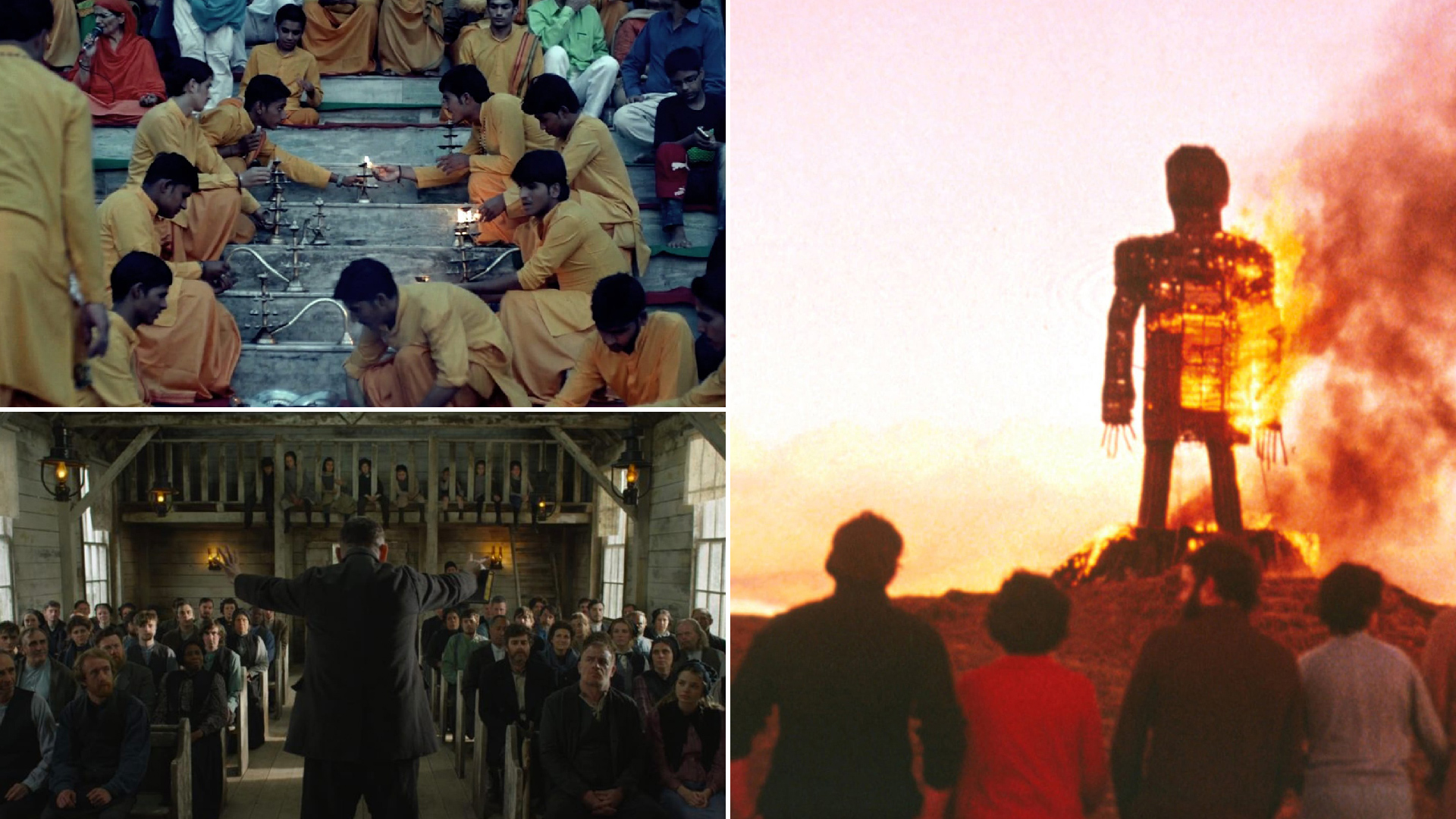 A Stranger Comes to Town
In these films, someone journeys to a remote location (often an island, because islands are just so cinematic), in an attempt to heroically rescue their quarry (often a friend or a loved one, for basically the same reason) from the clutches of a cult. More often than not, they get much, much more than they've bargained for. 1973 classic The Wicker Man takes place on a Scottish Hebridean isle where the inhabitants have gone full pagan, and where a police officer searching for a missing girl discovers a terrible tradition that will change his fate forever. The aforementioned Apostle, directed by Gareth Evans, who is most known for the Raid series of Indonesian martial arts movies, takes place on a remote island at the turn of the twentieth century. The Twilight Saga and 30 Rock's Michael Sheen plays a paranoid authoritarian who begins suspecting his followers of malfeasance and traitorous behavior. Cue the horribly archaic torture devices! And this year's The Ashram, which may be the closest you can get to fill the void that Wild Wild Country left behind, stars Melissa Leo and Kal Penn as followers of a guru living deep in the Himalayas, and unfolds as a man infiltrates their compound, posing as a fellow follower, but who is in fact pursuing the trail of his missing girlfriend.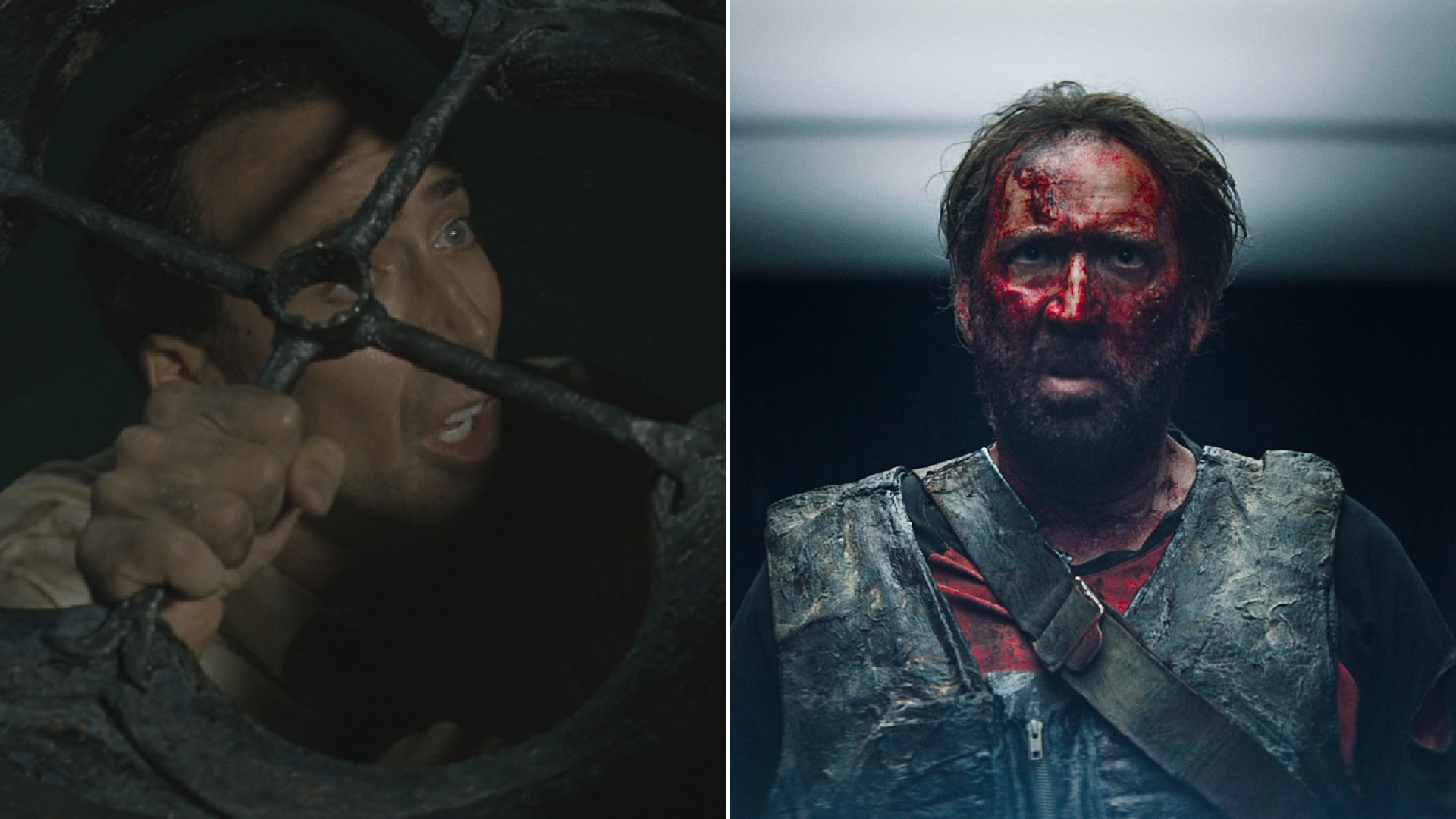 The Cult of Cage
This one is pretty self-explanatory, and if you don't agree that movies about cults that also star Nicolas Cage should get their own category… well, sorry, but you're just plain wrong. These would include, of course, the endlessly GIF-able 2006 remake of The Wicker Man, as well as the very recently released heavy metal fever dream Mandy, directed by Panos Cosmatos.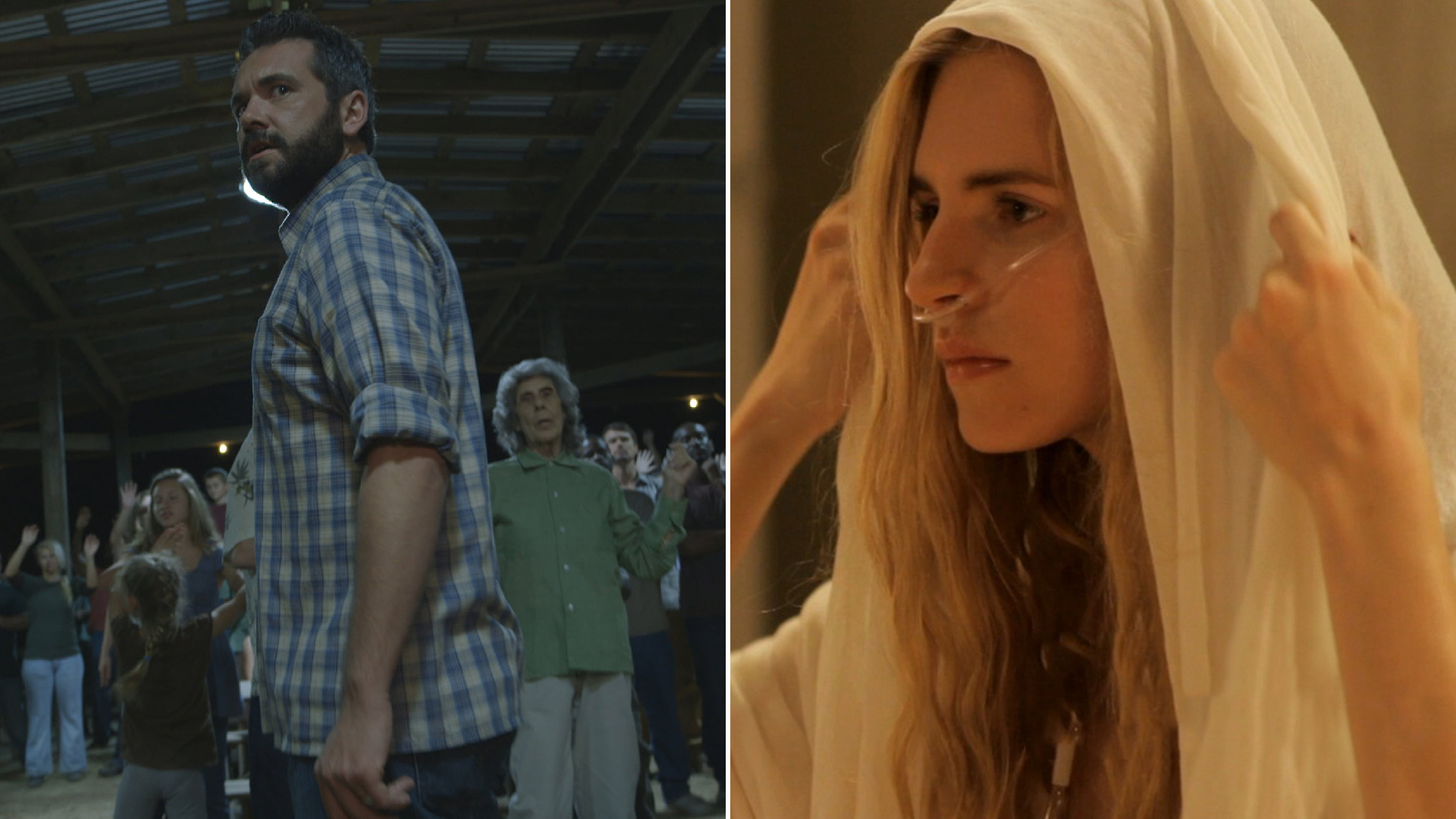 Mockumentary Madness
This is a crucial twist on the "stranger comes to town" trope of cult movies: Rather than attempted rescues, these movies feature investigative interlopers on the hunt for the why of a group's following. Horror director Ti West flirted with ritualism in his 2009 film The House of the Devil, but his follow-up, 2013's The Sacrament, is based on the harrowing events of the real-life Jonestown massacre of 1978. Among a cast of hip indie darlings — including Amy Seimetz, Joe Swanberg, and Kate Lyn Sheil — Kentucker Audley plays a photographer who visits his sister, a recovering addict, at a mysterious commune where she has fallen in with the followers of a messianic "Father." He brings his friends, who happen to be a reporter and camera operator for Vice Media, hoping to create a documentary about the experience. As one might expect, things quickly go off the rails. By contrast, Zal Batmanglij's 2011 film Sound of My Voice finds two investigative journalists embedding themselves into a cult (led by a woman who claims to be from the year 2054), hoping to expose a charlatan, but instead, they get drawn into an increasingly complex and complicit web that leave both questioning their motivations and beliefs, even as they continue to record in secret.
We love a good listicle, and we're not afraid to say so! Check out our recent lists: of jukebox musicals, highlights (and more highlights) from NYFF 56, movies for Libra season, and Fandor's favorite movie posters from September.