Colin Farrell turns forty-two today and is experiencing a career-high point. By now, the Irish actor's redemption story is relatively well known. After getting his start in Irish television he burst onto the scene in the U.S. in the early 2000s, but a series of substantial flops and a hard-partying, self-destructive lifestyle tarnished his star potential. After hitting what he has acknowledged as a personal and professional low, Farrell got sober and began choosing more subtle acting roles. Now he is considered a prominent seasoned performer who is able to take on both the challenges of indie projects and more conventional, big-budget entertainment. Critics and audiences have lauded Farrell for his performances in films like Yorgos Lanthimos' The Lobster and The Killing of a Sacred Deer, but it is worth noting that this Colin Farrell has always been there trying to breakthrough.
Farrell's first major U.S. role was as Private Roland Bozz, a rebellious army recruit in Joel Schumacher's underrated Vietnam drama, Tigerland (2000). The film showcased some of the best of what Farrell has to offer. Bozz spends the bulk of Tigerland quietly and not-so-quietly rebelling against the U.S. army during advanced infantry training. His charm and relentless individualism, coupled with Farrell's youthful good looks, make it difficult to take your eyes off of Bozz, and he steals every scene.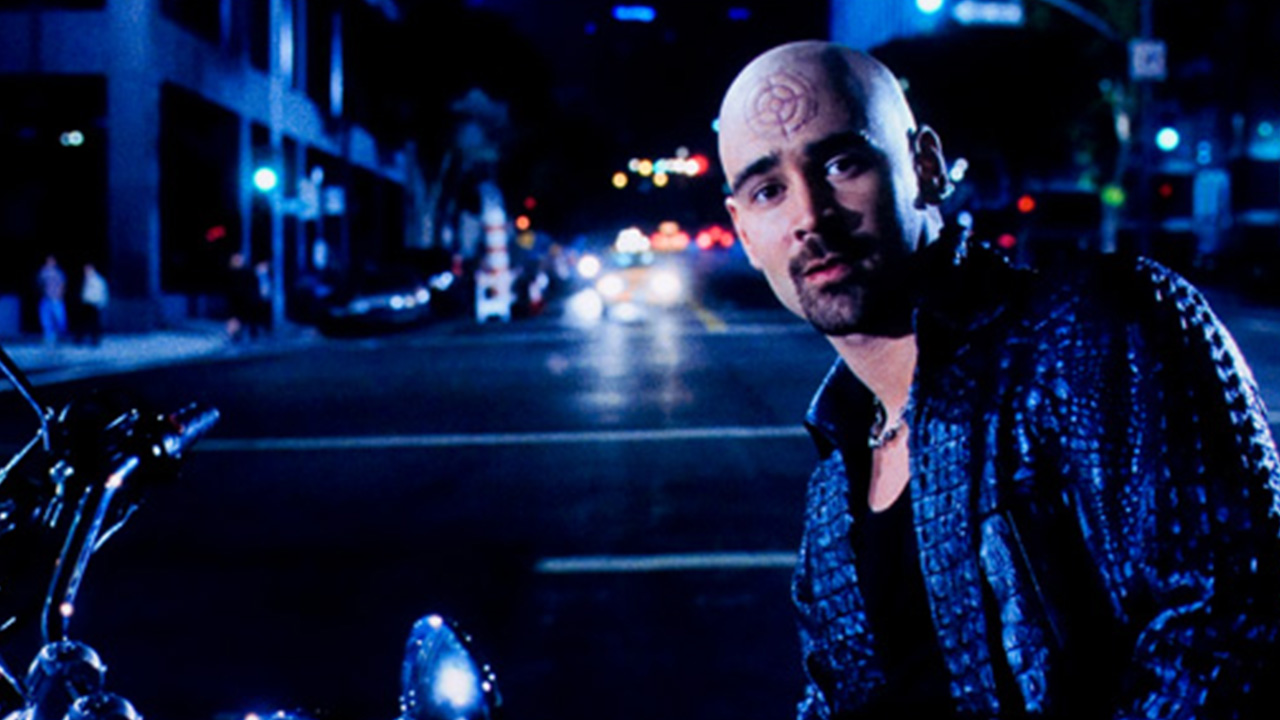 But from here, instead of funneling his talent into more independent projects, Farrell chose to star in a series of mediocre films. From American Outlaws (2001) and Hart's War (2002) to The Recruit (2003) and Daredevil (2003), these lackluster stories and thinly written roles relied too much on his natural charm and good looks but failed to showcase the nuances of his acting abilities.
But even at this career nadir, there were still high points. Steven Spielberg's Minority Report (2002) gave him a chance to shine in a supporting role, one that, sure, showcased his youth and attractiveness, but also his talent. His work was even more nuanced in Michael Mayer's A Home At the End of the World, a flawed but engaging relationship drama in which Farrell plays a young man who enters a love triangle with a woman and his male childhood friend. It's a shame that a pair of calamities eclipsed that role: Oliver Stone's misfire of an epic, Alexander (2004), and Michael Mann's misguided interpretation of Miami Vice (2006).
It was in 2005 that things began to change for Farrell when he took the part of Captain John Smith in Terrence Malick's, The New World (2005). Though Farrell spends a good portion of the film looking rather…lost (not a bad metaphor for the way he describes his life at that time), the performance revealed the career path Farrell would tread going forward.
If Malick's The New World was a hint of what Farrell could deliver as an actor, it was in Martin McDonagh's In Bruges (2008) that he announced it for all to see. Farrell's portrayal of Ray, a hitman who accidentally kills a little boy, marked a significant career turning point. Ray funneled some of the old Colin Farrell—the handsomeness and endearing charm—through the prism of a broken man unsure of whether or not he wants to go on living. Unlike the bluntness of his performances in movies like S.W.A.T., a new sense of vulnerability and subtlety permeates Farrell's performance. Look at the way Ray earnestly looks at himself in the mirror while getting ready for a first date, or how he breaks down crying in the arms of his partner in crime, Ken (Brendan Gleeson). It was with this performance, coupled with his humble but meaningful supporting role alongside Jeff Bridges in Crazy Heart (2009), that Farrell's career headed towards redemption.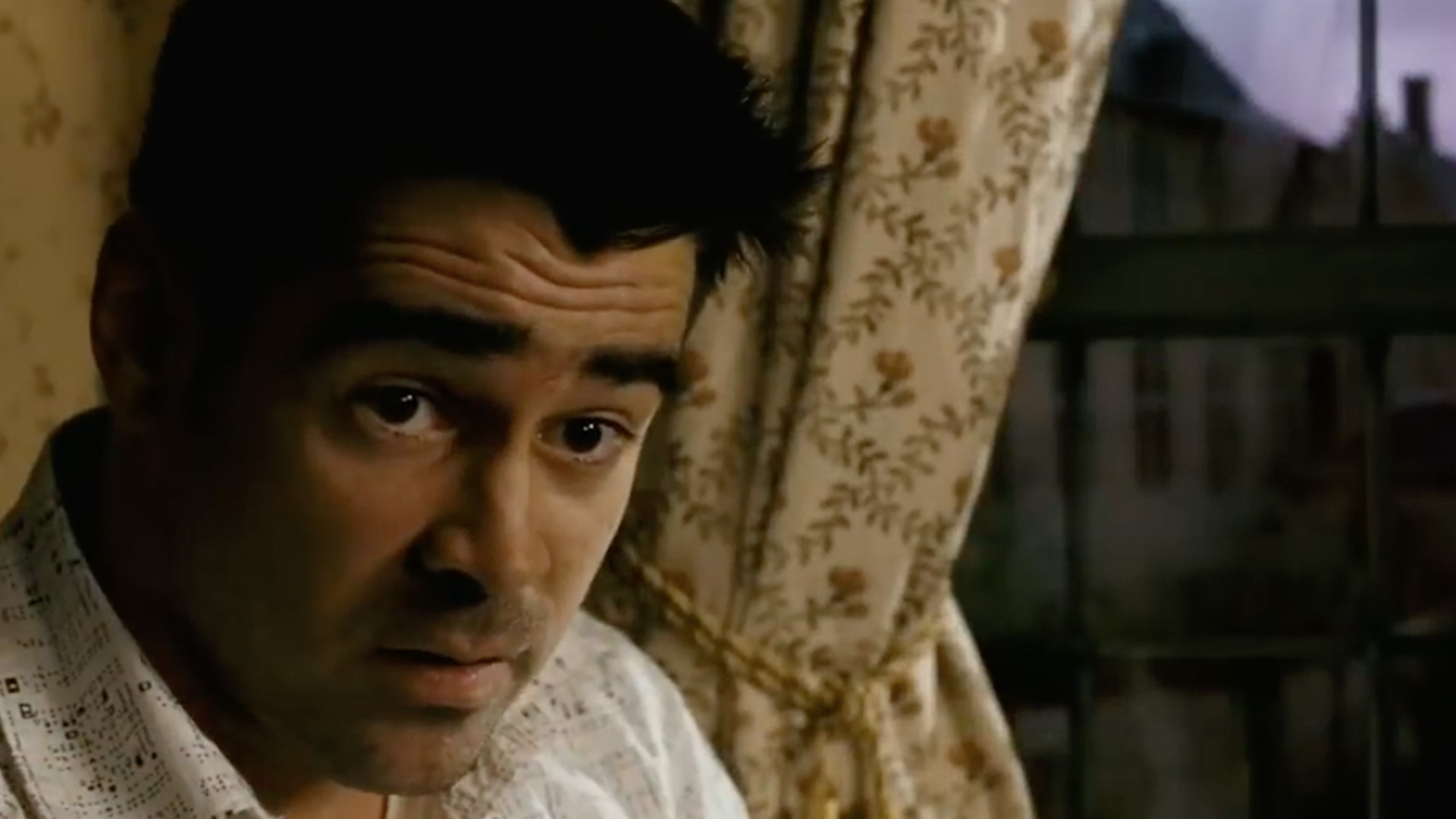 It took a while, but Farrell has since experienced the best of both worlds. He still makes room for more conventional films, like Craig Gillespie's quietly entertaining Fright Night (2011) and the big-budget Fantastic Beasts and Where to Find Them, while pushing himself to take on challenging roles, like those in the Lanthimos films, and in Sofia Coppola's The Beguiled. In a way, his trajectory is like a sort of reverse parallel to that of Robert Downey Jr. Both actors have cultivated immense success after faltering early, but while Downey Jr. has adamantly adhered to the mainstream, Farrell has not.
At forty-two, Farrell shows no signs of slowing down. And he represents an interesting case study in celebrity—how early career decisions and being thrust into fame can affect an artist's integrity. As an actor, he has matured from a promising but troubled newcomer into one of the best performers in and out of Hollywood. And his next role, in auteur director Steve McQueen's upcoming Widows, could prove to garner some awards consideration.
Farrell isn't the only Irish actor with a compelling career. Be sure to check out our odes to Pierce Brosnan and Cillian Murphy, or Fandor's catalog of Irish films. And be sure to check out our Did You Know: The Beguiled to see just how Farrell's performance stacked up to predecessor, Clint Eastwood's.