With Hollywood's endless array of remakes and reboots, different actors are often given the opportunity to the play same role. Any good actor will bring their own idiosyncrasies and unique breadth of talent, revealing something about a character that was not seen in previous portrayals. Here's a look at multiple performers who have tackled the same part, and how they interpreted the character.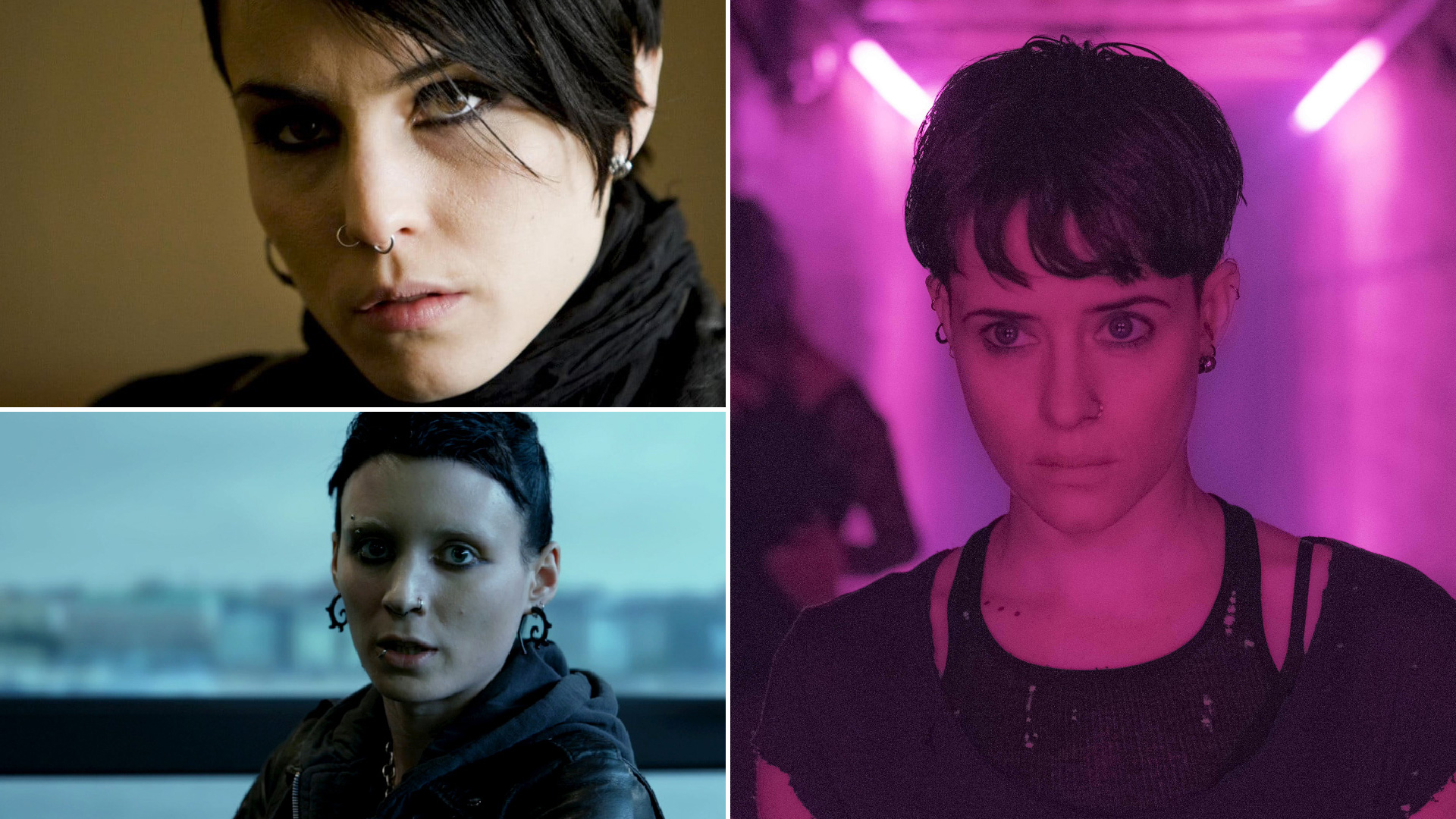 Lisbeth Salander — The Girl with the Dragon Tattoo Series
A volatile enigma with ruthless martial arts skills and a deeply disturbing past, Lisbeth Salander is one of the most fascinating characters in modern literature. Noomi Rapace starred as the titular tattooed girl in the Swedish adaptations of Stieg Larsson's Millennium trilogy. She shielded her Lisbeth in an iron casket of obstinate silence, making her ephemeral smiles meaningful. Rapace's Lisbeth was like a ticking time bomb, and a quiet fury surged through her. In David Fincher's 2011 adaptation of the first novel, Rooney Mara had the gait of a wounded waif, but there was a ferocity in her nimble movements and hard stares that felt utterly bone-chilling. As a result, Mara best depicted Lisbeth's unhinged mental state. And this Friday, we'll see Claire Foy take over the role in The Girl in the Spider's Web. She seems to bring out Lisbeth's vulnerability and strips away her sphinx-like exterior.
Watch Now: The Girl with the Dragon Tattoo and The Girl Who Played with Fire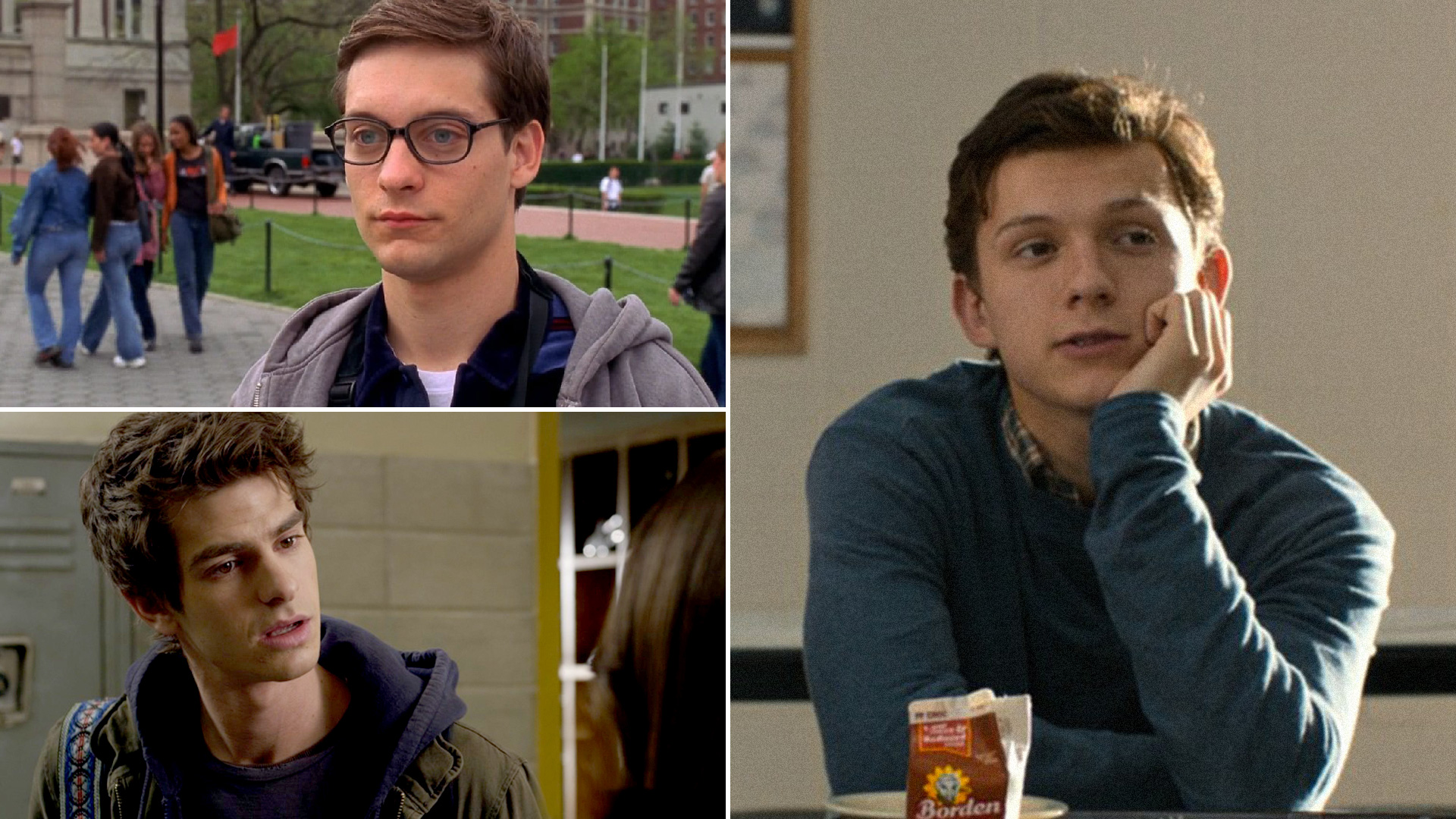 Peter Parker/Spider-Man — The Spider-Man Franchise
As the first cinematic Spider-Man, Tobey Maguire brought endearing nerdiness that fits within director Sam Raimi's over-the-top, goofball vision. His Peter Parker was a bashful, maladroit dork with a humble heart — it was difficult not to be charmed by his sweetness. Later in 2012, Andrew Garfield added an emotional depth to the wall-crawler in Sony's The Amazing Spider-Man. We saw how Parker's past traumas affected his super-heroics. However, Garfield's Peter Parker masked his self-doubt with witty bravado that felt just a little too cool. Most recently, Tom Holland's portrayal best encapsulated the Spider-Man of the comics. Unlike the much older Maguire and Garfield, Holland looked and behaved like a teenager, and he nailed the webhead's lithe physicality, quick quips, and staunch optimism.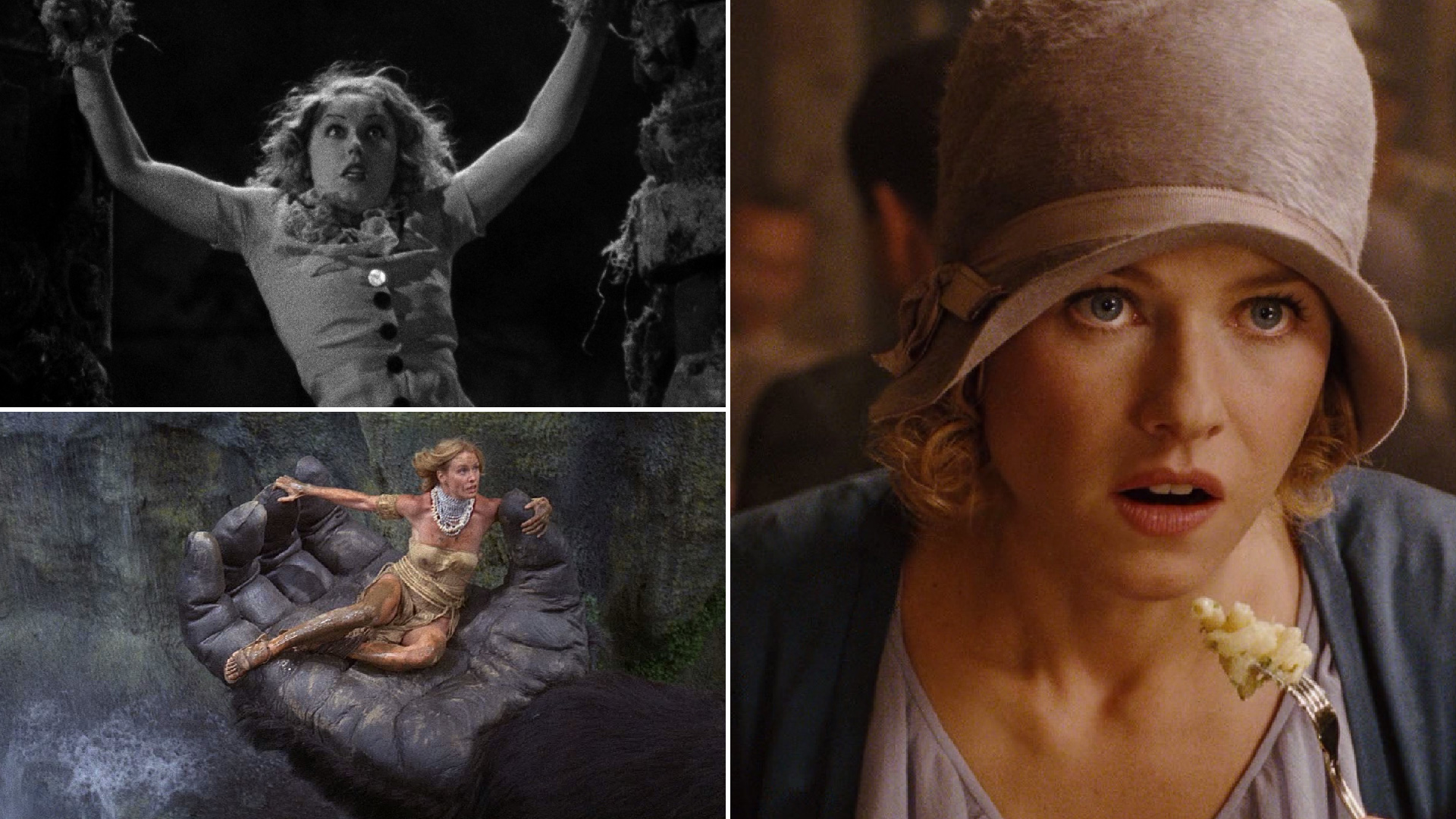 Ann Darrow — King Kong
Fay Wray brought a lovely innocence to the beauty that killed the beast in 1933's King Kong. Renowned for her shrieking scream, Wray embodied the damsel in distress role. The 1976 version renamed the Ann Darrow character as Dwan, a flighty, astrology-loving free spirit played by the marvelous Jessica Lange. Attempting to inject a feminist ethos into the role, Dwan was far craftier and barters with Kong for her release. In fact, Lange managed to lift the hokey script with her commitment to the role. In 2005, Naomi Watts was absolutely radiant in Peter Jackson's loving remake of the original, capturing Fay Wray's starry-eyed, silent screen beauty and piercing shriek while bringing her own empathetic tenderness to Ann's poignant and loving relationship with Kong.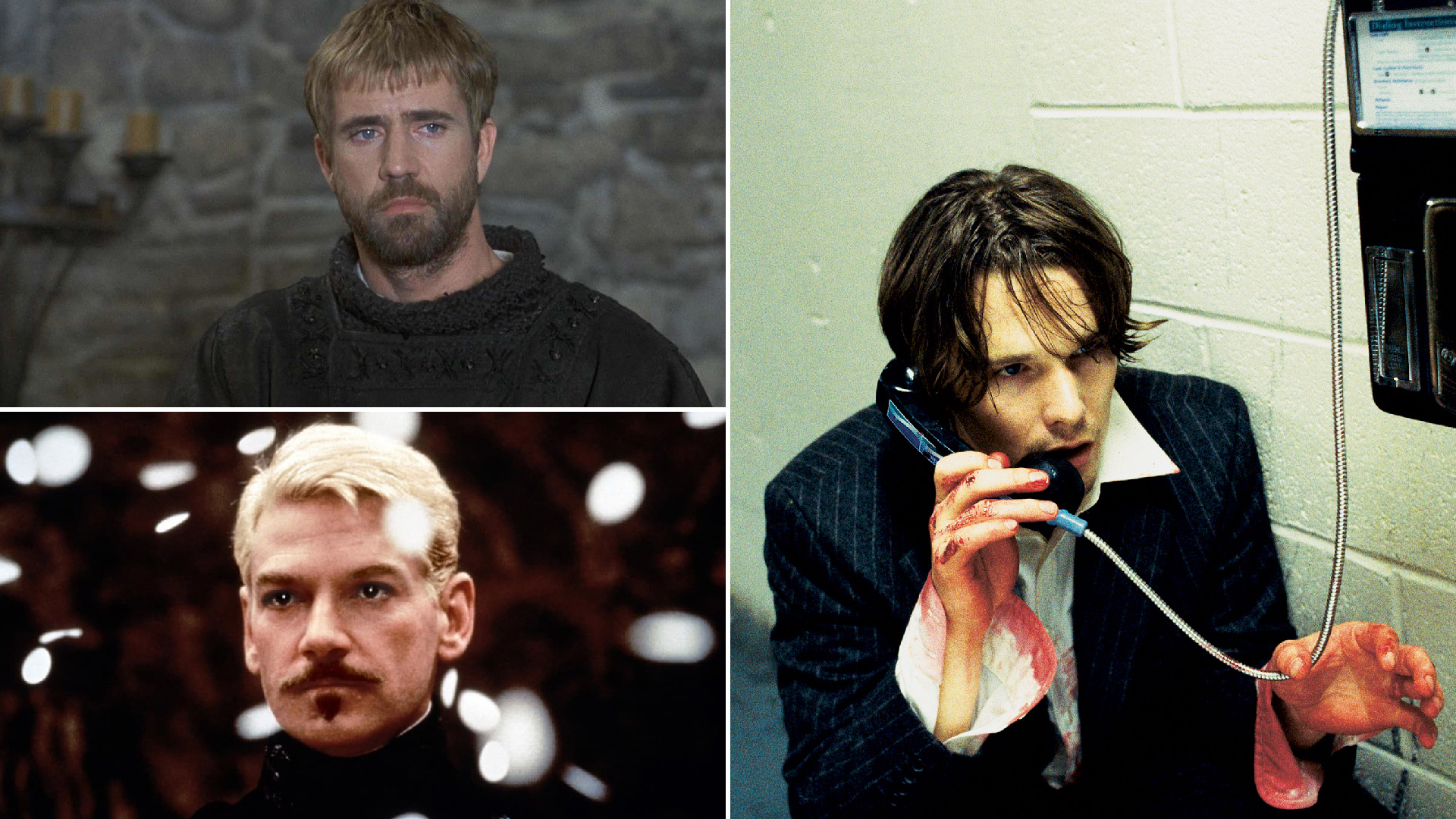 Hamlet — Hamlet
Without a doubt, Hamlet is one of the greatest dramatic roles of all time. Yet, there are innumerable ways that an actor can approach the sullen Dane. Kenneth Branagh was masterful in the 1996 adaptation of the play, which he also wrote and directed. He flawlessly captured the essence of Hamlet — his despair, feigned insanity, and caustic wit — all while handling Shakespeare's florid language with graceful ease. In contrast, Mel Gibson's Hollywood star power was distracting in the 1990 version, but he brought a smoldering rage to the frustrated prince's black moods. Finally, in Michael Almereyda's modern, 2000 retelling, Ethan Hawke portrayed Hamlet with a Gen X edginess. Closer in age to Shakespeare's disaffected university student, Hawke captured Hamlet's disgruntled and rebellious youthfulness.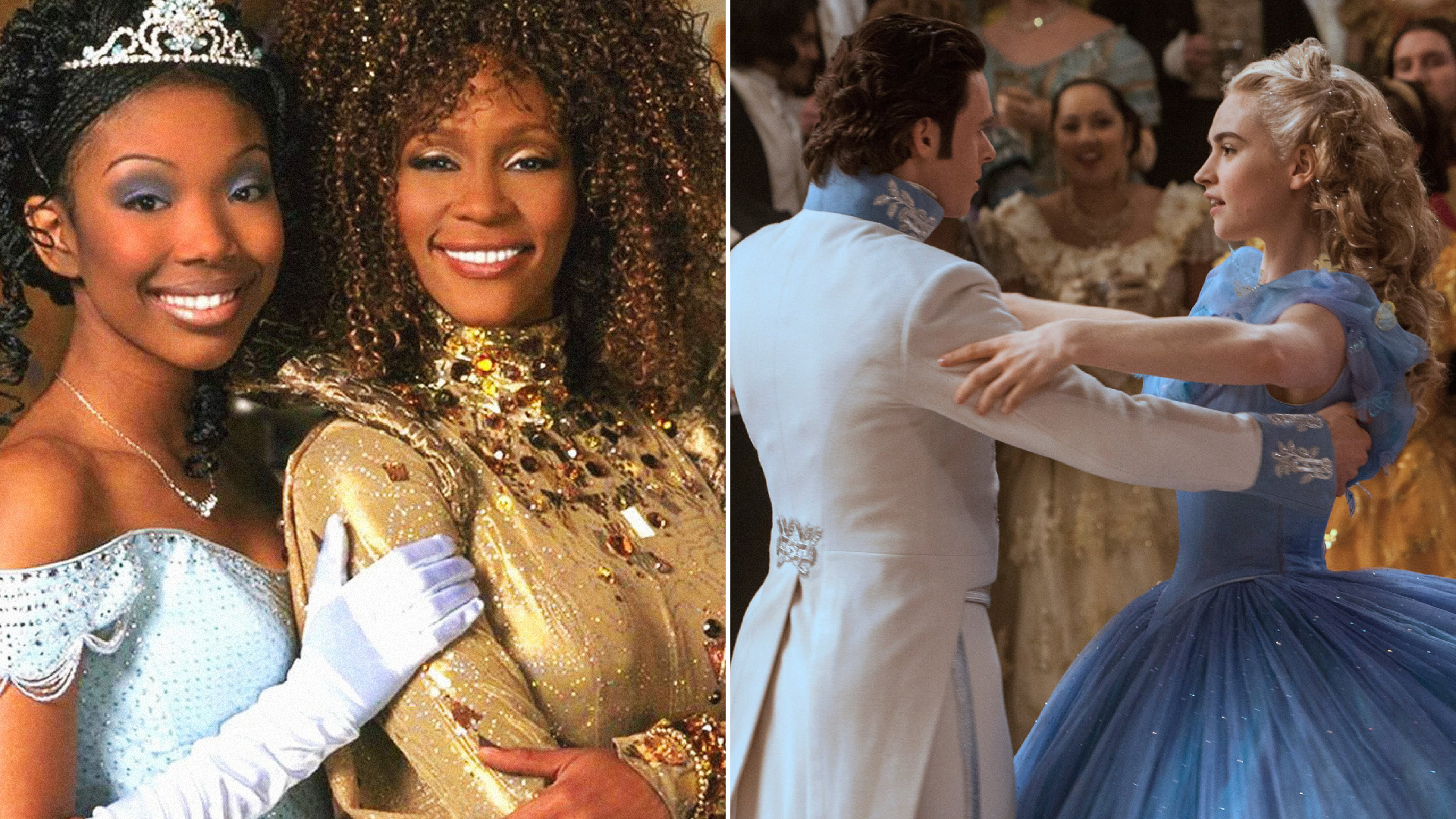 Cinderella — Rodgers and Hammerstein's Cinderella and Cinderella
R&B idol Brandy brought a spunky yearning and zestful humor to the Rodgers and Hammerstein musical production of Cinderella that aired on The Wonderful World of Disney in 1997. Her smooth vocals elegantly glided along with the gorgeous score. More significantly, it was incredibly important for young girls to see a woman of color in a princess role that's usually occupied by a white woman. Later in 2015, Lily James starred in the live-action remake of the Disney animated classic. With a sweet, honeyed voice and an unwavering cheer, James' sincerity and angelic gaiety were utterly beguiling.
The Creature — Frankenstein and Mary Shelley's Frankenstein
Boris Karloff's 1931 portrayal of Mary Shelley's legendary monster remains one of the most iconic performances in horror cinema. He fully embodied the revivified creature, at once terrifying and pathetic with his volatile strength and childlike naiveté. Several decades later, in Mary Shelley's Frankenstein, Robert De Niro — known for his chameleonic ability to inhabit roles — fully immersed himself in the Creature's disquietude. Using a quiet, stilted speech that brimmed with palpable loneliness, De Niro's turn in Kenneth Branagh's melodramatic adaptation tapped into the more dolorous aspects of the misfortunate brute. De Niro brought a sense of intelligence to the ostracized goliath, who was acutely aware of his hideousness and had philosophical opinions on Dr. Frankenstein's cruel experiment.